Heritage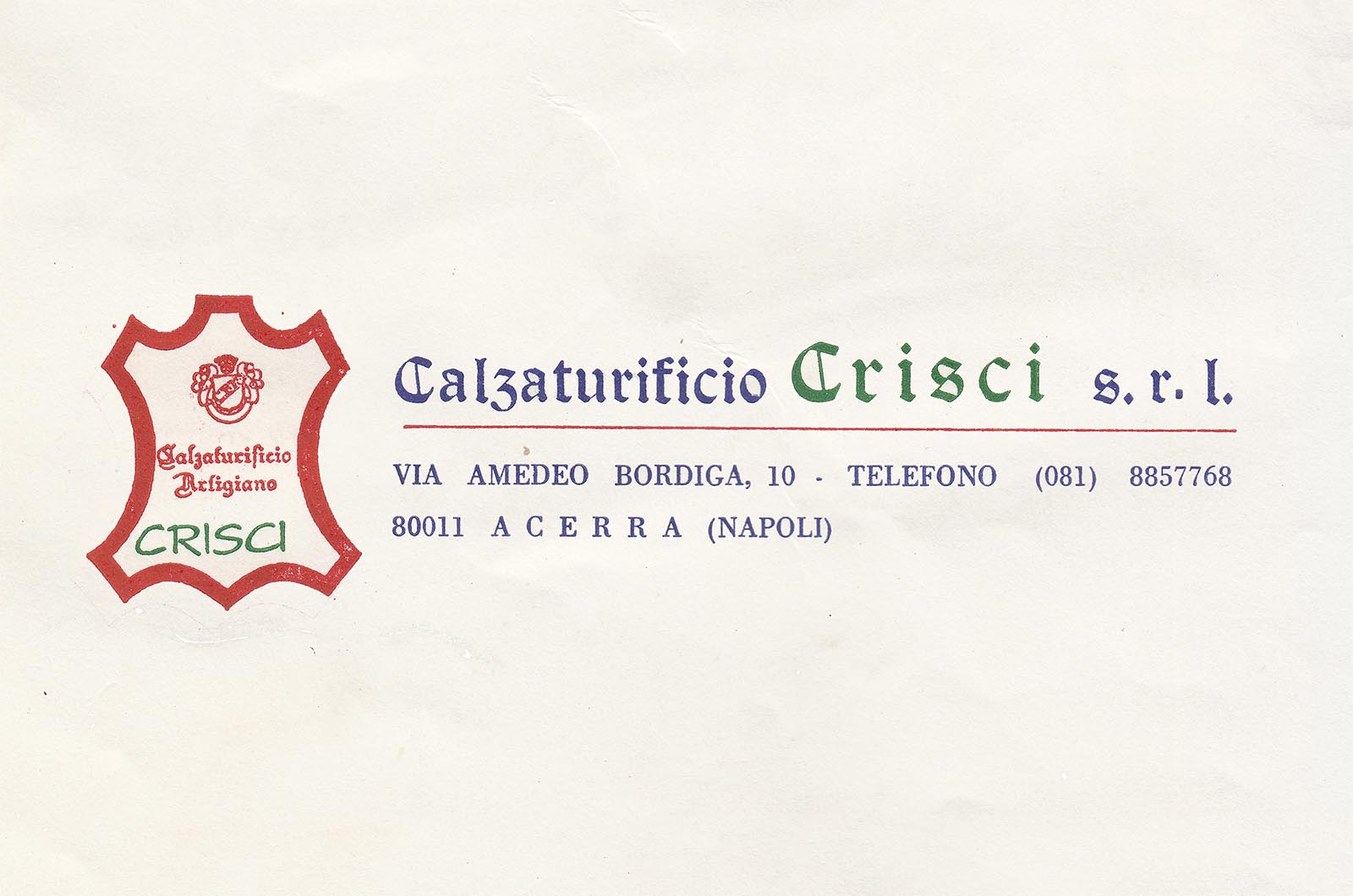 BEGINNING
Almost a century Crisci family makes footwear keeping the love and the energy of the shoemaker Raffaele, who began this tradition which leans on the passion and meticulous care of his work. Today some young artisans of ''Nuova Crisci'', who are well educated within the factory by masters with huge experience, start to give shape to their own products beginning from the leathers and the cut. The modernization and new machines didn't change our tradition of working with care, passion and the beloved precision of the old boutique. The founder of the old shop, used all his wisdom and experience of north Italian and foreign methods to improve the knowledge of his work letting his company to become one of the most respectful in the shoes market.
1924
Until 1924, a young Crisci Raffaele set-up the activity in the little laboratory under his house in Arienzo, Caserta, using the aid and knowledge of masters from Salerno. Then the workshop was moved, in 1930, to Bagnoli and it became a factory with roughly 30 workers and machines of the time, which still in use. With the first World War the company had to cease its work due to bombardments in Bagnoli (1 november 1940).
1943
The activity was reopened by his son, Antonio Crisci, who achieved experience and knowledge working in other factory of the zone. He set up the activity. Antonio followed and respected the traditional technique; the factory became a company as a datum point of artisans of that zone.
1967
It was always important to make sure of following the tradition. After Raffaele Crisci' s arrival in 1978, the productions of new goods with new manufacturing techniques were made to execute the clients' requests.
TODAY
All the phases of production of the shoes, nowadays, are carried out within the factory (and not abroad) to oversee every procedures.

Crisci's products are developed to give a high-quality product on every field: planning, fit, execution, target-status symbol. Today, innovation means to follow and respect the tradition and to make shoes that have the functionality, practicality to support the demand of the customers blackberries expert.